52 ways to defeat quarantine boredom
Have you tried Dalgona Coffee yet? Photo courtesy of Emma Fishman/Bon Appetit.
As the stay-at-home order continues, we've all had moments where boredom sets in. Not sure how to get through the next hour or day? We've put together 52 ways to defeat quarantine boredom. From trying to make Dalgona Coffee, tie-dying, and building a pillow fort, here are some fun ideas to help add a little spice to your now blending days.
2. Participate in one of those random social media challenges (think Blinding Lights, Tiny Face, Toddler Candy).
3. Try your hand in the kitchen- if you need some recipes, we have some of our favorites
here
.
4. Take a walk outside around your neighborhood.
5. Read a book series from start to finish (Harry Potter anyone?).
6. Start an herb garden.
7. If you don't have a planter box for your new herb garden, build one.
8. Ask Alexa to tell you "Dad Jokes."
9. Create sidewalk or driveway chalk art.
10. Binge watch any TV show that's been on your list.
11. Meditate… We've got a list of online meditations
here
.
12. Try to make Dalgona Coffee aka Whipped Coffee.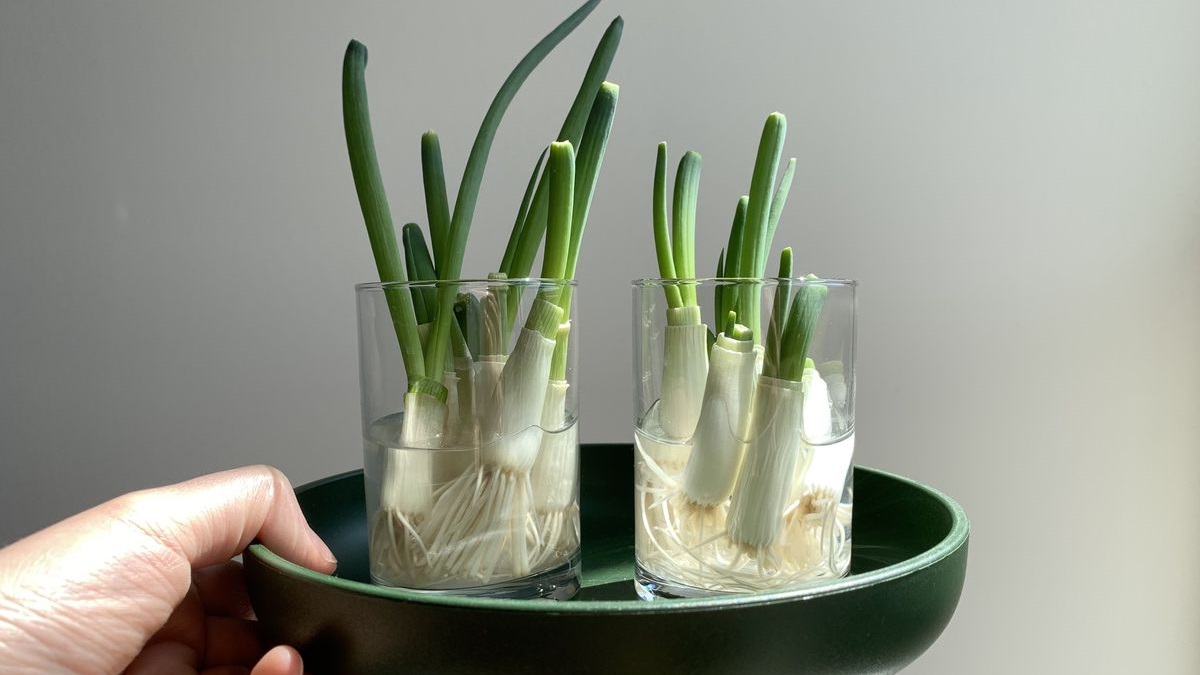 Did you know you can regrow your green onions? Photo courtesy of Jenny Xie/Curbed.
13. Learn a new language.
15. Go for a bike ride. May we recommend some of our favorite
BARTable by bike
rides?
16. Watch hours of the Food Network and then try a recipe you see.
17. Learn how to hold a Chef's knife correctly, 'cause you're most likely not doing it right.
18. Clean and disinfect your house.
19. Take your house cleaning to the next level and scrub those baseboards while you're at it.
20. Marie Kondo your closet and ask yourself if that sweater you haven't worn in five years "sparks joy."
21. Don't know who Marie Kondo is? Check out her series Tidying Up on Netflix and binge watch it.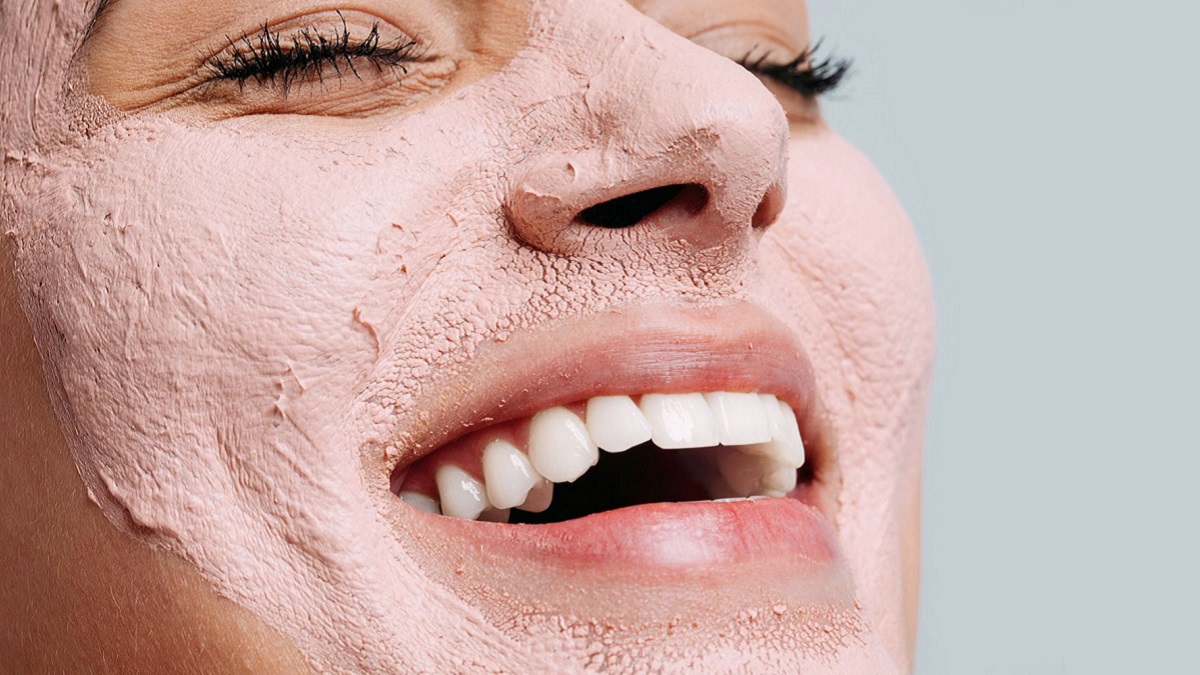 Face masks anyone? Photo courtesy of Cosmopolitan/Stocksy.
22. Challenge yourself to drink at least 64-ounces of water a day.
23. Host a virtual happy hour with friends.
24. Upgrade your virtual happy hour with a virtual paint night. Bob Ross anyone?
25. Take on a large 5,000-piece puzzle. We dare you.
26. Nap. Because who doesn't like a mid-day snooze?
27. Bake a cake and eat it. Then bake another one.
28. Get your Super Soaker 5000 ready and beat the summer heat with a socially distanced water fight with your neighbors.
29. Have a blooming garden? Build a bouquet of home-grown flowers to brighten up your space.
30. Take an in-home spa day and clear your pores of wearing your mask when doing your essential errands.
31. Regrow your green onions in a cup of water (yes, this is really a thing).
Check out Google Maps' Snake game. Photo courtesy of Google Maps.
32. Start your holiday shopping online. Might as well since you may have the time!
33. Watch your favorite chefs on Instagram Stories & Live for recipes to try at home.
34. Have a dog? Teach him/her to give you high-fives.
35. Rearrange your furniture in your home to make it feel like a new space.
36. While rearranging your furniture, take a moment to see if it promotes good feng shui.
37. Challenge yourself to watch (or have on in the background) Let's Make A Deal and Price Is Right every weekday.
38. Have you ever wanted blue or pink hair? Now's your chance to try it out.
39. Take up knitting.
40. Have an in-home fancy, date night dinner.
41. Create your own in-home movie theater and watch a latest release, complete with a snack bar full of popcorn, soda, and candy.
42. Level up that in-home movie theater and watch every single Star Wars film known to man.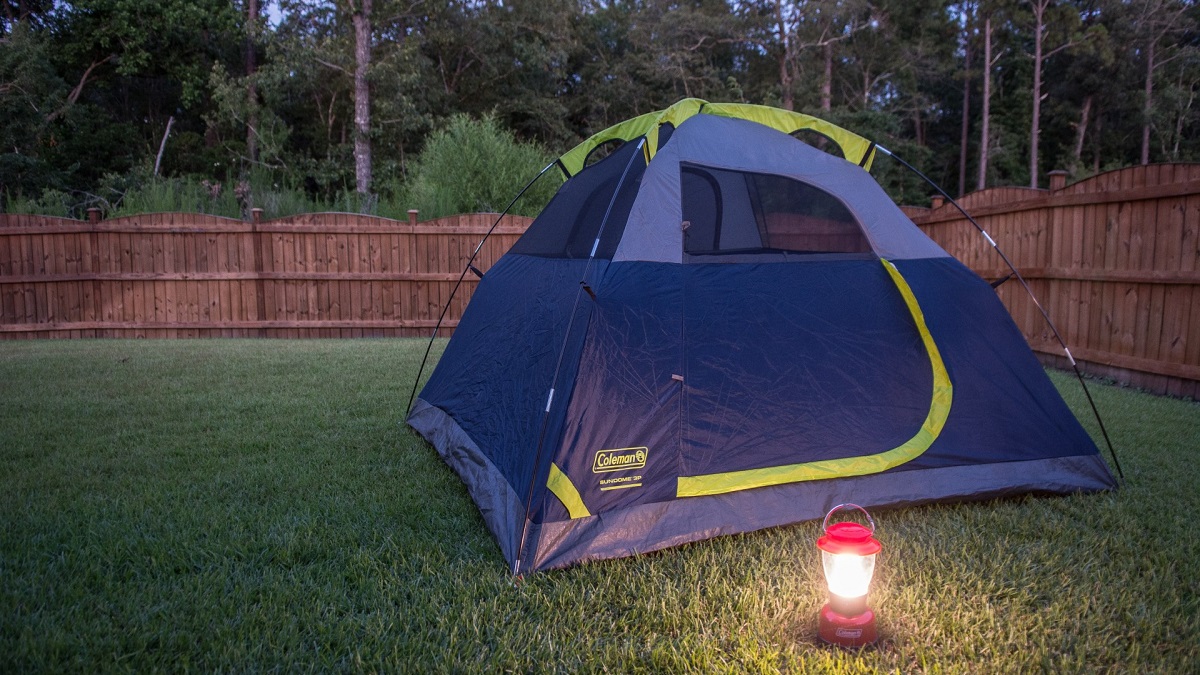 Who says you can't camp? Photo courtesy of Grace, Giggles, and Naptime.
44. Color. It's surprisingly calming.
45. Remember that Nintendo Wii you have sitting in the closet? Bring it out and play Wii bowling.
46. Have an epic sing-along with your roommates or family.
47. Tired of staring at the wall? Give it a refresh with a new coat of color.
48. Have a backyard campout complete with s'mores.
49. Don't have a backyard? Build a pillow fort inside.
50. Try your hand at tie-dying clothes.
51. Stretch for 10-minutes a day.
52. Organize your bookcase by colors. Why? Because it looks pretty.
Let's not be bored.